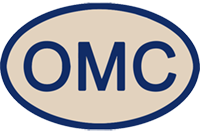 OMC is an Occupational Medicine and Environmental Medicine practice.
Established in 1988
We provide the full spectrum of occupational related health care for our client companies and their employees. Services include Health & Wellness Program Consultation; Drug and alcohol testing; Pre-placement physical evaluations; OSHA surveillance compliance evaluations; GXT fitness testing; Ergonomic and environmental consultation; Fitness for Duty; IMEs; Disability Evaluations and Injured Worker Care for our client companies.
Click Here to Register as a Client
Meet our Doctors
Board Certified Occupational & Environmental Medicine MDs
Dr. Jetzer, MD, MPH, FACOEM
AME 1st class; HIMS Monitor
Dr. Peterson, MD, MPH
AME 1st class; HIMS Monitor
Aviation Medical Exams
Be back in the air, faster. With our better pilot physicals.